| Label | Information |
| --- | --- |
| Dates & times | - |
| Category | Adults |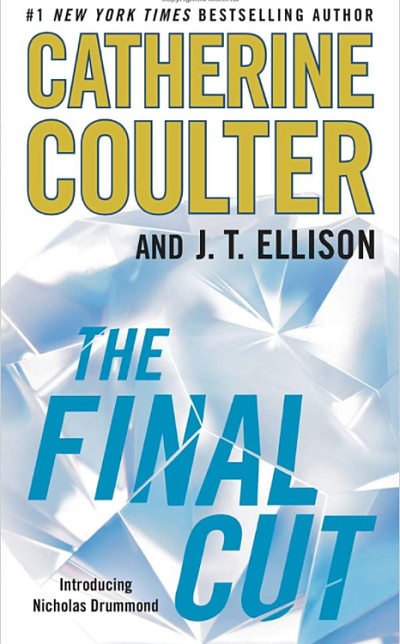 Join us on Thursday, June 23, 2022 at 5:30 PM to discuss Final Cut: a Brit in the FBI by Catherine Coulter.
Scotland Yard's new chief inspector Nicholas Drummond is on the first flight to New York when he learns his colleague, Elaine York, the "minder" of the Crown Jewels for the "Jewel of the Lion" exhibit at the Metropolitan Museum of Art, was found murdered. Then the centerpiece of the exhibit, the infamous Koh-i-noor Diamond, is stolen from the Queen Mother's crown.

Drummond, American-born but raised in the UK, is a dark, dangerous, fast-rising star in the Yard who never backs down. And this case is no exception. With help from the FBI, Drummond hunts the cunning international jewel thief know as the Fox.

Nonstop action and high stakes intensify as the chase gets deadly. The Fox will stop at nothing to deliver the Koh-i-noor to the man who believes in its deadly prophecy. Drummond, along with his FBI partner, Special Agent Mike Caine, lay it on the line to retrieve the diamond for Queen and Country.
All interested readers (ages 18+) are welcome to attend.
Copies of the book (in regular print, and, if available, in large print and audio) are available to be checked out.
For more information, and a list of the 2022 titles, please visit the Adult Book Club webpage.