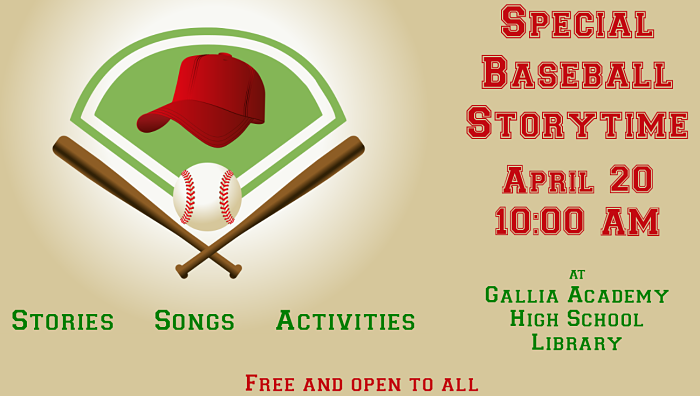 Kids, join Ms. Kim for a special Baseball Storytime on Monday, April 20 at 10:00 AM.
This special Storytime will be held at the Gallia Academy High School Library (2855 Centenary Road).
Enjoy stories read by Gallia Academy High School athletes and participate in songs and other activities.
Although best suited for children ages 3-6, this event is free and open to all.