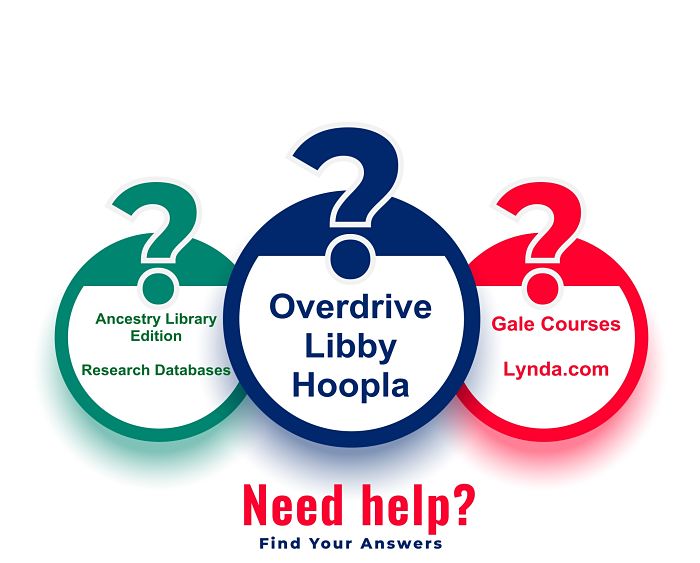 Having trouble signing up for the Ohio Digital Library or Hoopla? Not sure how to use Gale Courses or Lynda.com? Want to know the difference between Ancestry and Ancestry Library Edition?
Listed below are links and PDF guides to help you out.
Please note that both the Overdrive and Libby Apps allow you to download items from the Ohio Digital Library.
Getting Started with Overdrive (Android, iOS, Kindle, Macs, PCs, and Windows mobile devices)
Getting Help with the Overdrive App
Getting Started with the Libby App (Android and iOS devices)
Getting Help with the Libby App
Still having difficulties? Contact the Library via email (digcards@bossardlibrary.org).
Please note that due to the Governor's "Stay at Home" order, staffing levels will be extremely limited at this time. Please be patient, and your email will be answered as soon as possible.
(graphic courtesy of Freepik.com)