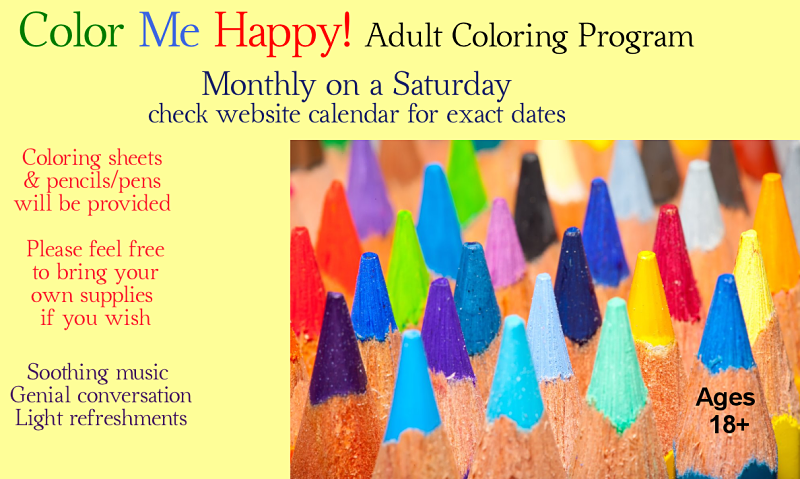 Next event on May 9, 2020 from 10:00 AM -- 12:00 PM.
Adults, please join other coloring enthusiasts for Bossard Library's Color Me Happy! Adult Coloring Saturday.
Enjoy genial conversation, soothing music, and light refreshments.
Coloring sheets and pencils/pens will be provided. Please feel free to bring your own coloring supplies if you wish.
This program is free and open to adults ages 18 and up.