| Label | Information |
| --- | --- |
| Dates & times | - |
| Category | Kids, Tweens, Teens, Adults |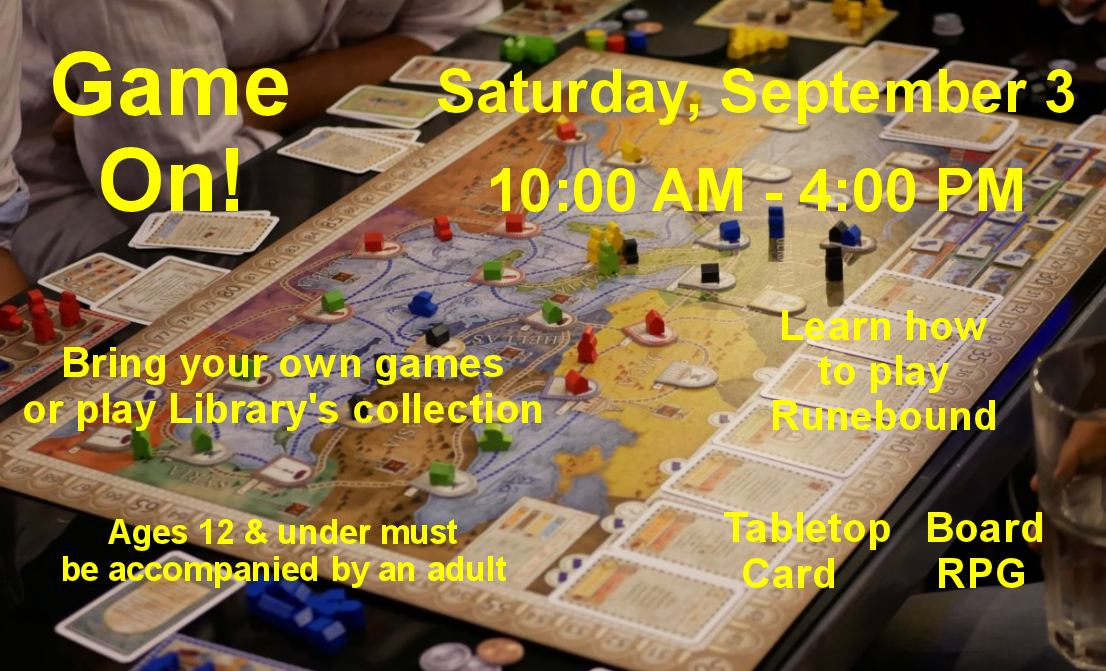 Dungeons & Dragons! Uno! Scrabble! Magic the Gathering! One Night Ultimate Werewolf!  Monopoly! Checkers! Candyland!
Visit the Library on Saturday, September 3 from 10:00 AM -- 4:00 PM for our Game Day Saturday.
Bring your favorite tabletop, RPG, board, or card game (or two) from home or choose a game from our collection.
All ages and playing skills are welcome. Those ages 12 and under must be accompanied by an adult.
Stay all day or just come in for a few hours.
Try out new games or revisit old favorites.
Members of the Southeast Ohio Game Club will be on hand to teach the basics of how to play Runebound. 
Please note that if you bring your own games, make sure to keep track of all of the pieces. The library will not assume responsibility for any lost items.
Light refreshments will be provided.
This event is free and open to the public.
Graphic courtesy of Unsplash.